Our mission is to be your personal bridge between you, the international student and your future potential successful study abroad experiences within the United States and its territories, wherefore, providing the following services to students, academic faculty and scholars:
college, ESL school advising and consultation;
assist to complete college and school application;
organize college tours and events to encourage study abroad in the U.S.;
immigration advice relating F-1, J-1, M-1 visa issues;
pre and post arrival orientations.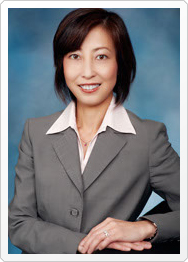 Akiko Imairi Selmon, Executive Director of U.S. College Connections (USCC), is a former television news reporter in her native country, Japan, and is no stranger to higher education institutions both in the United States and Canada. Her first study abroad experience took place in Canada where she learned English and earned a diploma in radio broadcasting. Akiko's second experience took her to the United States (US) where she obtained her Master's Degree in Mass Communications from Norfolk State University in Norfolk, Virginia. In addition, to highlight her experiences at Norfolk State University (NSU), Akiko published a book entitled "Black College", Japanese text, based on her understandings as a lone Japanese female student at an (US) Historically Black Colleges and Universities institution in 2002. Further, professionally, Akiko has served as an International Admissions Counselor at her Alma Mater, NSU and subsequently as an Assistant Director of the International Center at Illinois Institute of Technology in Chicago, IL. Akiko resides in Texas with her husband and daughter.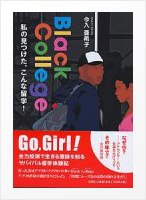 Akiko Imairi. (2002) Black College:
Watashi No Mitsuketa Konna Ryugaku.
Tokyo: Bungeisha

The USCC was established in part to assist both foreign students and scholar applicants and also U.S. higher education institutions, and ESL schools to increase their primary Japanese and international student campus populations. A small sample of services we can provide to you, that can be modified to your institutional requirements, is listed as follows:
specific recruiting and marketing strategies;
recruiting tour arrangements and venue establishment;
publication translation to Japanese or English text;
on-site or international, promotion of your institution to Japanese students.
Please feel free to contact us for any further questions or comments as to how we can best serve your needs. We would love to get to know your institutions so that we can better advise prospective Japanese and foreign national students who are hoping to study within the United States. P.S., advertisement opportunities are currently available at our website, but space is limited so please send us your school information to U.S. College Connections (USCC).
Respectfully,
Akiko Imairi Selmon, Executive Director, U.S. College Connections
7210 Virginia Parkway, Unit 6791, McKinney, TX 75071
mail@usccinfo.com
877-828-5684 (Toll Free)